Company information
Mr. Yoshiro Fujimura, company founder, established the management philosophy that all Jupitor Corporation employees will strive to promote world peace and prosperity for everyone.
Jupitor Corporation is a solution providing trading company with a unique manufacturing capability to serve the Aerospace, Naval, Automotive, public transportation industries.
Jupitor Corporation proudly markets high tech products by foreign leading manufacturers to Japanese customers that meet the challenges of the next generation. Our Futtsu factory in Chiba manufactures test equipment, computer based equipment and ground support equipment meeting customer's specifications. Futtsu factory is also involved with maintenance, repair, and overhaul of simulators and other key systems for aircrafts in Japan.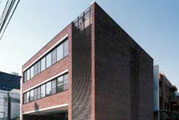 introduces Company philosophy and history
introduces our division locations broading to Japan
lists our major customers